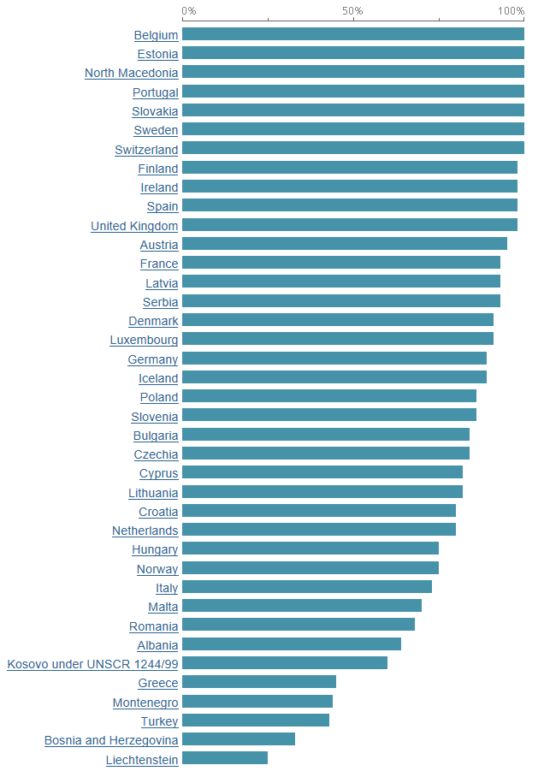 The Eionet core data flows are a subset of existing key data flows reported by EEA member and cooperating countries using the Reportnet tools. The current set of core data flows was agreed by the Management Board in November 2015.
The EEA publishes yearly the Eionet core data flows reports (earlier called Eionet priority data flows), - see the list on the EEA's website covering all reports since 2006. 
The purpose of the reports is to show progress against agreed reporting criteria (timeliness and data quality) in order to allow countries to identify and prioritise the resources they need for regular reporting procedures. The provision of high-quality data by Eionet is fundamental for the EEA to achieve its mission to provide timely, targeted, relevant and reliable information to policy-making agents and the public. The objective the yearly data flow monitoring is also to encourage countries towards better performance through friendly competition.
The Eionet results of the 2018 core data flow monitoring are available on the old Eionet Portal (entry page here, and direct links to the evaluation per country also in the right column of this page). The 2018 report will be published in June 2019.
Further information:
-----
Note: The complete set of data flow monitoring information from earlier years has not been migrated from the old Eionet Portal. Most links on this page take you therefore to the old Portal, where they will be kept accessible until being migrated or becoming accessible within a new system.