European Environment Information and Observation Network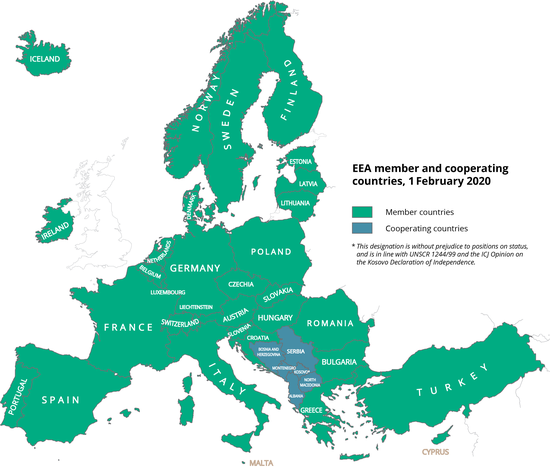 The European Environment Information and Observation Network (Eionet) is a partnership network of the European Environment Agency (EEA) and its 38 member and cooperating countries. The EEA is responsible for developing Eionet and coordinating its activities together with National Focal Points (NFPs) in the countries.
The NFPs are responsible for coordinating networks of National Reference Centres (NRCs), bringing together experts from national institutions and other bodies involved in environmental information.
Eionet also includes seven European Topic Centres (ETCs). They are consortia of institutions across EEA member countries dealing with a specific environmental topics and contracted by the EEA to perform specific tasks of its work programme.
The Eionet Portal is the Eionet members' primary entry point to all the web based tools and services available for networking, information sharing and data collection in the Eionet. The Eionet portal hosts both publicly accessible information and information only accessible by logged in users. By logging in the Eionet members can access the restricted information maintained on this website (the Eionet User Directory, for example), while a separate login, but with same username and password, is required in order to access restricted information on other Eionet websites (the Eionet Forum, for example).
News from across the Eionet